Keep Ellen Cooking!
Support New Pages!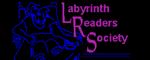 ELLEN'S KITCHEN
How much meat to plan

Jane
07/20/11
Hi! I am having a graduation party with about 80 guests. I will be serving steak tips, chicken tips, egg plant parm, a pasta dish with shrimp, and a salad. I'm not sure how many pounds I will need for the steak tips and chicken. Thank you!
ellen
07/20/11
In self serve situations, beef is preferred almost 2 to 1 over chicken. I would allow 2 pounds raw tips per each 5 people plus 1 pound chicken per each 4 people.