Keep Ellen Cooking!
Support New Pages!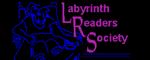 ELLEN'S KITCHEN
Graduation party for 45

Luann
07/16/11
Having chicken,shrimp and steak kabobs,with rice,grilled vegetables and salad. Not sure how much meat and vegetables to buy.
ellen
07/16/11
1 pound raw beef per 4 plus 1 pound peeled shrimp per 5 plus 1 pound raw boneless chicken per 4. About 12 pounds ready to cook veggies as a side dish. If you are making veggie skewers, you can put the peppers and onions on the meat skewers , put the squash, tomatoes, mushrooms and parboiled potatoes on veggie skewers, as they take less time to cook.