Keep Ellen Cooking!
Support New Pages!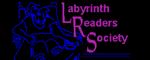 ELLEN'S KITCHEN
Strawbarries and bannanas

Becky
06/24/11
How many pounds of strawbarries will feed 300 people?

How many Bannnanas will feed 300 people?

Thanks

ellen
06/24/11
Fir what? Breakfast fruit, desserts, snacks, part of fruit trays And are they being served at the same time or separately? Write back.