Keep Ellen Cooking!
Support New Pages!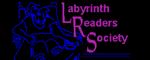 ELLEN'S KITCHEN
Strawberry / Champagne event

David
06/24/11
30 coming for champagne and strawberry garden event.
Any ideas of how i can creatively serve the berries as appetizers?
ellen
06/24/11
Dips! A sour cream dip or cream cheese thinned with liqueur, a chocolate fondue in a heated pot/tray, maybe some assorted sprinkles for after dipping the chocolate. On the tray, tiny bites of halvah and a creamy white cheese.