Keep Ellen Cooking!
Support New Pages!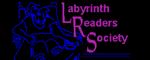 ELLEN'S KITCHEN
carna asada ,refried beans and spanish rice

cindy
06/23/11
planning a buffet for 140 men how much food will I need?
ellen
06/23/11
Treat it as 150 and use the recipes and planning tables on this site. The carne asada uses the same amount as other stews on the plan for 100 page. When you make your estimate, post it anmd I will check it for you.

Fruit trays would be a very good addition to this menu.