Keep Ellen Cooking!
Support New Pages!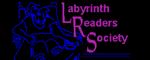 ELLEN'S KITCHEN
bake bean

Maryann
06/22/11
How many cans of bake beans needed to prepare to 150 people
How many carton of ready made coleslaw needed to prepare for 150 people
How many pounds/case needed of Tilapia to feed 150 people
How many bags of frozen hushpuppies needed to prepare for 150 people.
ellen
06/23/11
Baked beans, slaw, fish are all covered on the plan for 100 page, for 150 you would use 1 1/2 tikes the amounts.

Hush puppies, usually are served 3-4 per person.