Keep Ellen Cooking!
Support New Pages!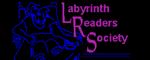 ELLEN'S KITCHEN
making mexican plate for 200

jeanette
06/15/11
how much ground meat and lettus and tomatoes do i need too make 200 crispy tacos
ellen
06/15/11
Use the amounts on the taco bar, which are designed to make 2 tacos for 100 to 110.