Keep Ellen Cooking!
Support New Pages!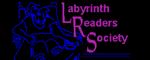 ELLEN'S KITCHEN
Benefit for 250 people

Elizabeth M.
06/10/11
We are having a benefit. We are serving Sliced brisket and sausage plates. Sides will be pinto beans and potato salad. I wasn't quite sure if I calculated about much of each I need to serve. So far I have that I need 125 pounds of raw well trimmed brisket. They sausage it still a bit unclear. The plates will be prepared by us. And I would need 11 1/4 gallons of potato salad. Can you check those numbers and let me know also how many beans I need to make? Thanks
ellen
06/11/11
Assuming you mean that each plate has both brisket and sausage, you need 1 pound sausage for each 5 people.

I make 8-12 pounds dry beans for each 100 persons- see my recipes.