Keep Ellen Cooking!
Support New Pages!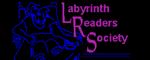 ELLEN'S KITCHEN
First Graduation Party

Mylisa
06/06/11
Hi Ellen,
I am planning my first Graduation party for between 60 - 75 people. Can you tell me how many pieces of fried chicken will be needed and how to keep it warm? (Chafing Dish or Roaster Pan)
My menu will include:
Fried Chicken
Hot Dogs
Green Beans with Ham & Potatoes
Coleslaw
Potato Salad
Pasta Salad
Veggie Tray
Chips
Fruit Salad
Cupcakes
Cookies
Love your site!
ellen
06/06/11
Allow 1 piece of chicken per maximum number of people plus at least 1/5 more. Teens eat a lot. Chafing dish or roaster will both work; a bit less soogy with the chafer.