Keep Ellen Cooking!
Support New Pages!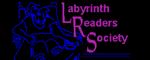 ELLEN'S KITCHEN
graduation party

Lori Holtz
06/04/11
I am helping with the party for a nephew and agreed to bring a fruit salad for 80 people. How much fruit should i purchase to pull this off?

I was thinking of using a large watermelon scooped out and cut into a bowl for this event.

ellen
06/04/11
Excellent. Check out the fruit tray page, use 3/4 the amount for 100, either the plain or deluxe tropical one. Or 3 times the tray for 25 at the top of the page. There is also a little info on watermelon boats.