Keep Ellen Cooking!
Support New Pages!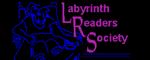 ELLEN'S KITCHEN
Brisket in electric roaster

Betty
05/28/11
my oven just went out, I need to cook a 17lb. brisket(w/fat in electric roaster. ? please help
ellen
05/28/11
You can do just as in the oven, some prep, same temp. Use foil if your roasting pan won't fit in your roaster. NO water in the roaster.