Keep Ellen Cooking!
Support New Pages!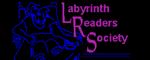 ELLEN'S KITCHEN
chicken salad for croissants

Nancy Perrault
05/25/11
How many fresh chickens do I need to make chicken salad on mini croissants. Other ing. are green onion, celery, mayo, black pepper, salt, salad supreme seasoning??? I am preparing for 45 ladies.
ellen
05/26/11
1 pound whole chicken makes 1 cup meat. You don't have a "filler" in this chicken salad (celery, for example), so I would suggest 15 cups of meat.