Keep Ellen Cooking!
Support New Pages!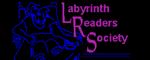 ELLEN'S KITCHEN
Macaroni Salad Quantity Check for 160

John
05/25/11
Deos 10 lbs dry sound about right for 75% men? I assume 1-lb dry yields 16 (4 oz.) servings.

John

ellen
05/26/11
I do 6 pounds dry per 100 for mixed; which is about 10 pounds for 160. If it is 75% men and the only/main starchy salad, you probably could go 14.