Keep Ellen Cooking!
Support New Pages!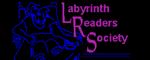 ELLEN'S KITCHEN
grad party for 100? Not sure whether teens stay

Rachelle
05/10/11
(25 adults/75 teenagers)4pm to 11pm - Is 300 meatballs, 30 lbs. roast beef, 200 rolls, 3 lbs. pasta salad, 3 lbs. coleslaw and 3 lbs. baked beans, 10 cases water, 1/4 keg rootbeer, 15 2-litre bottles soda, 4 bottles wine, 2 cases beer plus small table size keg beer, sheet cake and 10 doz. large size choc.chip cookies enough to serve.Never had this many before and not sure whether amounts posted include a variety of items or if just serving that item. Starting to panic. Love ur site, pls. help
Rachelle
05/10/11
PS - There may be more adults - ALCOHOL IS NOT FOR TEENS!
ellen
05/10/11
Hi,
Your meat, beverages and desserts look fine, but the sides are very light,

First, I would add 8-1- pounds of chips (corn or potato, depending on dips) and about 6 quarts dips, salsa or queso

3 lbs. pasta salad, for 100, I make 12-14 pounds (6 pounds dry pasta)
3 lbs. coleslaw, for 100 I do about 15 pounds for a salad type serving, at least 8 for sandwich topping
3 lbs. baked beans, I do 3 gallons for 100, that is about 8 pounds dry beans

This is a lomngparty, and even though not everyone will stay the whole time, everyone is likely to eat a full meal.

Rachelle
05/10/11
Ellen - would you know how much ice I should have on hand? I have warming trays (electric, not sterno)for roast beef and meatballs - can I leave on low or will meat dry out? Also, how much au jus (roastbeef) and sauce (meatballs) would I need? Would there be something better to serve meat-wise? Is it best to make sides night before? Thank you so much! You are a lifesaver.
ellen
05/10/11
Check beverage planning page for ice guidance. Cover the meats and they will be OK. About a quart of sauce/gravy per 6 pounds of meat for the beef, and for the meatballs maybe double if you want them really saucy.