Keep Ellen Cooking!
Support New Pages!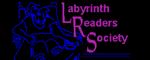 ELLEN'S KITCHEN
Meat Freaks

Leandra
05/09/11
Hey Ellen....Everything I've taken your advice on has turned out beautifully, so I'm back to ask for more! I'm catering the "main courses" for my bible study class of 30 adults and everyone else is bringing the sides. They've asked me to do a variation of 5 different meat entrees. I know it's hard to estimate when there is more than 2 meat entrees, but would you please give me your thoughts on my numbers. Oh yes, the side dishes are tabouli, green salad, fruit and veg trays, baked beans, scalloped potatoes, potato salad, rolls, and 2 different types of cake. Here are my guesses on the meat.

baby back ribs- 18 lbs.
grilled salmon fillet- 6 lbs
boneless chicken breasts- 15 whole breasts (cut in half)
Beef and onion kabobs- 10 lbs steak, trimmed
firecracker shrimp kabobs- 10 lbs, raw

What do you think? Any adjustments to my numbers?

Thanks again! Leandra

ellen
05/09/11
Glad it has worked for you, and that is too much meat!

If you skip the chicken entirely and cut the ribs to 12-15 pounds, you will still have some leftovers.

Sounds yum, though.