Keep Ellen Cooking!
Support New Pages!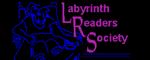 ELLEN'S KITCHEN
chicken and swiss steak

Cindy
05/08/11
I am catering a dinner for 175 the menu is Chicken, Swiss Steak, AuGratin potatoes, Mixed veggies roll and salad bar w/cake for dessert.How much meat should I get? (baked chicken). Thank You for your help.
ellen
05/08/11
I would do 1 pound raw beef per each three PLUS 1 piece of chicken per person.