Keep Ellen Cooking!
Support New Pages!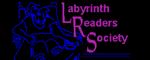 ELLEN'S KITCHEN
Ice Cream and Strawberries

Faye
05/06/11
I want to serve ice cream and a topping of fresh sliced strawberies for 60 people. How much of each do I buy? Thanks
ellen
05/07/11
I would get 3 1/2 gallons ice cream, 6-7 quarts strawberries.