Keep Ellen Cooking!
Support New Pages!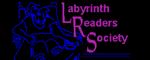 ELLEN'S KITCHEN
Meat & Veggie Kabobs

Lisa
05/06/11
We will be making meat & Veggie Kabobs for 100. We also plan a pasta salad so the kabobs are not the only food. How much meat and veggies do I need. Any suggestions are helpful.
ellen
05/06/11
Meat & Veggie Kabobs
6-8 ounces raw boneless meat per person. Approximately equal weight of assorted veggies. I make the veggie skewers separately, as they cook much faster, esp. cherry tomatoes.