Keep Ellen Cooking!
Support New Pages!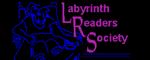 ELLEN'S KITCHEN
150 people Graduation party

Monica
05/04/11
we are hosting a party for my 1st child's garduation. we have about 100 adults and about 50 kids from the age of 4-20, we are serving brisket,potato salad, beans and rice. with the sides pickles, onions, bread and sauce, can you tell me how many pounds of brisket do we need. don't want to run out of food

potato salad 40 pds
rice not sure
beans not sure

ellen
05/04/11
I would estimate this at 140, teens make up for little kids. 70-75 pounds raw brisket- it shrinks by about half- 8 pounds dry per 100 for rice and beans.