Keep Ellen Cooking!
Support New Pages!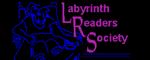 ELLEN'S KITCHEN
Graduation

Kristi
05/03/11
I am doing a graduation open house for my oldest daughter. We are having it from 1 to 3 in the afternoon. We will be having a mashed potato bar, cake, lemonade, and I would like to do a m&m and popcorn mixture in her school colors. But I don't know how much of each item to make. Your help is greatly appreciated! Thanks!
Kristi
05/03/11
Oops! I forgot to mention that we are expecting about 85 guests!
ellen
05/03/11
Fore teens, 50 pounds of raw potatoes, and toppings as for 100 on the potato bar page.

Cake, see dessert planning page.

Lemonade, see beverage page. Have a sugar free also- such as iced tea.