Keep Ellen Cooking!
Support New Pages!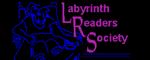 ELLEN'S KITCHEN
non-alcoholic blue punch

tracey
04/26/11
.a
Tracey
04/26/11
Hello..I'm in charge of food at my sisters baby shower this weekend. She's having a baby boy so I'm looking for a non alcoholic blue punch that doesn't include ice cream
Please let me know if u have any ideas or suggestion. The serving size is 50 ppl. I would like enough to last 3 hours. I appreciate all the help I can get :)
ellen
04/26/11
The simplest is to make a silver punch using one of the blueberry juices that have recently come on the market, or to do a slushy punch (the frozen kind) with the blue raspberry koolaid.