Keep Ellen Cooking!
Support New Pages!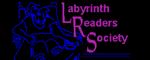 ELLEN'S KITCHEN
# pounds sausage for full tray

Lisa
04/18/11
I am doing a buffet for 70-90 people. I need one full tray (or two 1/2 trays) of sausage, peppers, and onions. How many pounds of sausage should I buy? We are also serving lasagna, ziti w/ chicken and broccoli, meatballs, and green beans.
ellen
04/18/11
For this crowd with this menu, I would cook 16 pounds of Italian sausage.