Keep Ellen Cooking!
Support New Pages!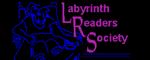 ELLEN'S KITCHEN
Help with a Open House for 200 -250 people

John
04/17/11
Last open house we picked up trays of Mostaaccoli, but it was dry and over priced!
I make a pretty good sauce, what would you suggest for 250 people and we will have chicken and many other sides!

I will premake like you suggest, do you have a recipe for this quantity?

Thank you,
John

ellen
04/17/11
Hi, John,
Take a look at the sausage mozzarella bake for 120 on the spaghetti page. If you omit the meats, the quantities are about right for a pasta side dish for 100- two would be fine for your event.