Keep Ellen Cooking!
Support New Pages!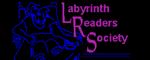 ELLEN'S KITCHEN
i can container of coutry timr leomonade

NANCY KIONUTE
04/14/11
how many scoops or cans of country time lemonade do i need to maek a five gallon bucket of it
ellen
04/14/11
Don't use it. Frozen lemonade concentrate is MUCH tastier, and fresh is even better. 5 gallons is 20 quarts and I am sure it has directions for a quart on the can.
ellen
04/15/11
Found this for you online:

"Flavored drink mix. Specifications. 100% daily value Vitamin C; Makes 34 quarts - 136 serving; Kosher; 82.5 oz. can."
So, 82.5 ounces makes 34 quarts, you need 20 quarts, about 60 ounces.