Keep Ellen Cooking!
Support New Pages!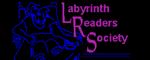 ELLEN'S KITCHEN
Wedding in May

Dianne
04/13/11
Hi Ellen,
A friend of mine is getting married. She is having 170 people. I wanted to make sure her amounts are good
Buffet
40# deli turkey
30# deli ham
30# provolone cheese
Kaiser rolls-11 doz.
baked beans-4 gallon
baked mac & cheese- 8# dry macaroni
40# potatoes- potato salad
8# dry pasta noodles-pasta salad
pickles dill-4 qt
sweet- 2qt.
Thank you for your input
ellen
04/13/11
Dianne you posted this yesterday on another thread and it is already answered.