Keep Ellen Cooking!
Support New Pages!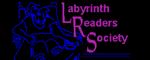 ELLEN'S KITCHEN
Baked Potatoes

Lois
04/12/11
We are have a baked potatoe potluck next Tuesday
I am preparing and baking all of the potatoes ahead of time. Quesion, can I bake them over the weekend- verses having to rush and bake them on Monday Nite.??? Thankyou Lois
ellen
04/12/11
They are no good reheated, even from Monday. See the baked potato bar article for how to do them day of.