Keep Ellen Cooking!
Support New Pages!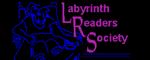 ELLEN'S KITCHEN
Bisquick Parmesan Supper Bread

Paula
04/04/11
This message is for Coni Millick who posted a question regarding this recipie. I was wondering if you still need it? I have it.
ppj@telalaska.com
ellen
04/04/11
Paula, could you post it on the "old bisquick recipe" thread? Thanks.