Keep Ellen Cooking!
Support New Pages!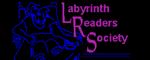 ELLEN'S KITCHEN
Mixed fruit

Sharon
04/04/11
I am preparing fresh berries (red and black raspberries; strawberries; and blueberries) with fresh peaches. How much would I need of each to serve 20?
ellen
04/04/11
I allow a quart of berries for 8 for a dessert size serving for berry shortcakes.

For this dish, it depends on size and how much peach you use, but about 1/2 a large peach with the berries as above would be workable.