Keep Ellen Cooking!
Support New Pages!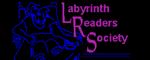 ELLEN'S KITCHEN
Graduation party for 200

Julie
04/01/11
We are expecting about 200 people. It will be from 6-9 pm on a Friday night. The menu has been planned by 2 teenage girls: walking tacos, fruit trays and a chocolate fountain. They would like fruit, angel food cake, rice krispie bars and cookies for dipping in the chocolate fountain.
Do I need to plan that all 200 people will eat a taco, fruit and dip in the chocolate fountain?
ellen
04/02/11
Yes, except that most teens will eat 2 standard walking tacos!

I would definitely add chips and dips to the menu.