Keep Ellen Cooking!
Support New Pages!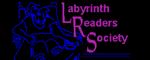 ELLEN'S KITCHEN
Ceramic Cookiing Top

Bill
04/01/11
We love our Black Kitchen aid ceramic top stove but now the big burner will not heat. Can a single burner be replaced or do we have to replace the whole top?
ellen
04/02/11
Yes, one burner can be replaced on most of these tops. The tech raises the glass, pops out and replaces the burner, then replaces the glass.