Keep Ellen Cooking!
Support New Pages!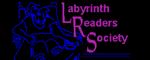 ELLEN'S KITCHEN
Cup Cakes

Patty
03/28/11
I am planning a banquet for my son's Eagle.
Instead of a sheet cake, I am thinking about having cup cakes since we will be having a desert table of pies, cakes and cookies. We are expecting 100 people. How many cup cakes?
ellen
03/28/11
With the other choices, about 80.