Keep Ellen Cooking!
Support New Pages!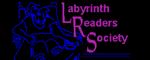 ELLEN'S KITCHEN
tacos for 300 people

janet
03/25/11
I am doing a taco bar for aprox 300 people Can you tell me how many of pounds of ground beef meat, tortillas, shredded lettuce, tomatoes, onions,salsa, sour cream, shredded cheese, cans of refried beans do I need. Also can you tell me the easiest way to cook the tortillas and also the easist way to keep them warm.
ellen
03/26/11
Go to the taco bar page, do 3 times the amounts for 100, reheating tortillas is discussed.