Keep Ellen Cooking!
Support New Pages!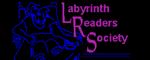 ELLEN'S KITCHEN
Graduation Party for 200

Pam
03/22/11
Hi Ellen:
I am trying to put together a graduation party. My son wants a pig roast, with approx. 200 people being invited. What size pig do I need? Also, I am looking at adding hot dogs, hamburgers for additional meat, how many pounds of this should I purchase?
The other items are red potato salad, coleslaw, green beans, and apple sauce. How much of this do I need? Thanks for your help.
ellen
03/22/11
200 people = 200 pounds whole pigs. Much more sensible to do 1 pig, about 65 pounds and 75 pounds of pork shoulder/ fresh hams. A whole pig roast is no easy task, and you really don't want to handle 3 pigs.

Red potato salad, coleslaw, green beans, and apple sauce are all covered in the plan for 100 lists, double the amounts for 200. You need bread/rolls 12 pounds per 100, butter 3 pounds per 100, BBQ sauce 3-4 gallons. Also see the beverage planning page and the dessert planning page.

Get a box of boca burgers or other vegetarian patties for the non-pork eaters; with 200 guests, you will have some.

Heather
03/23/11
I've got a graduation party coming up that I'm worried I won't have enough food. I'm expecting 150. Time is from 2 - 4. Here is the menu:

pulled pork - 50 lbs raw (will slow cook, shred, add sauce and freeze ahead of time)
dollar sized buns - 22 dozen
10 cases of water
8 cases of soda
30 lbs of ice (to keep beverages cold)
3 large fruit trays
3 large veggie trays
250 mini-eclairs
126 mini-cheesecake
350 mini-cream puffs
10 jumbo bags of chips

Am I on the right track? There will be other parties that day, so I don't want to overdo it. I should also mention it will be come and go and people will be both indoors and out.

Thanks so much!!

ellen
03/23/11
You are heading in the right direction, and the timing will reduce the demand.

See the beverage planning page, you are way short on ice and probably short on beverages.

Not sure how big your trays are- you need fruit for the whole crowd, veggies for about 100.

I would do 1 cheesecake bite per person.

You won't have any meat left, but it should e enough. You might do a couple more bags in the freezer, just in case.

Suggest extra bbq sauce. Suggest dip for chips, about 2-3 gallons. You need 10-12 pounds chips.

Heather
03/24/11
Thanks so much! This at least makes me feel a little more comfortable with my plan.