Keep Ellen Cooking!
Support New Pages!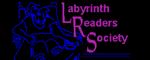 ELLEN'S KITCHEN
How long to bake in commerical and convection oven

Sue
03/22/11
Hi, I have 120 lbs. of chicken breast w/bone in to bake. Can you tell me how long to bake 40lbs of chicken in each oven at 350. One oven is a convection oven, never baked in one before, do they cook faster? My recipe is for 6 lbs of chicken baked for 1hr 15min to 1 hr 30min. Would the 40lbs baked in a commercial oven bake the same amount of time? Thank you so much for the help. I just love this site!!!!
ellen
03/22/11
Reduce the convection oven by 25 degrees and expect it to cook about 10 minutes per hour faster.

You MUST tightly cover the pans. Best to use large enough pans to keep the layer at 1 breast's thickness, and put a quart or 2 of really good chicken broth in the pan. Preheat all the ovens 20 minutes.

It could be done in as soon as 40 minutes.