Keep Ellen Cooking!
Support New Pages!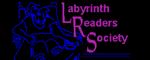 ELLEN'S KITCHEN
Getting cooked sugar off stove

Debbie
03/21/11
I was canning jelly and some of it spilled over onto the gas stove. I can't get it off. Any ideas.
ellen
03/21/11
Dawn power lifter (found with the dish detergents) overnight would be my first effort.