Keep Ellen Cooking!
Support New Pages!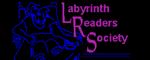 ELLEN'S KITCHEN
Taco/Nacho/Hot Dog Bar for 200ish people

Cindy
03/18/11
We're planning a casual outdoor wedding for the beginning of June. The wedding will be at about 6:30 with the reception immediately following at the same venue. We've decided to forgo a caterer and plan to go for a more fun taco/nacho/hot dog bar with all the condiments. But I don't know how to figure what kind of quantities to make. I'm assuming you don't need to make enough for EVERYbody has 2 tacos and a hot dog but I don't want to fall extremely short, either. Suggestions?
ellen
03/18/11
I would plan to do the taco bar for 200 per the discussion on this site; add fruit trays and a big beautiful salad. Everyone will average at least 2 tacos. I would do about 100 hot dogs, but I would do Polish sausages or kielbasa, not hot dogs; taste much better. 16 pounds of large corn or tortilla chips. Big vats of good salsas. 1/3 cup nacho cheese per person. Sauerkraut and all the fixings for the hot dogs, see the sandwich event page.

Consider a punch table with some veggie trays for the horu while picture get done. You also need beverages, dinner coffee, and a nice dessert bar with brownies, bars and cookies to supplement the cake wouldn't be a bad idea. See the dessert planning page.

You need about 16 full time helpers to set up, serve and clean up a party this size.

Cindy
03/22/11
We're going with a "come to a party...but you'll have to sit through a 10 minute ceremony" outside type of wedding. The more fun it is, the better. And my fiance comes from a small town that, around here, is known for it's hot dogs...so we'll probably stick with those. How much meat should we plan on getting for the tacos/nachos? About 4 people per pound?
ellen
03/22/11
Yes, that is about right. Have fun.