Keep Ellen Cooking!
Support New Pages!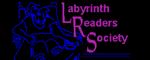 ELLEN'S KITCHEN
spaghetti lunch for 250-300

Gayle
03/11/11
How much do we need to plan for 250-300 people?
Spaghetti noodles
Spaghetti sauce
meat
green beans
corn
applesauce
salad mix
bread
????
Thanks
ellen
03/12/11
Use the spaghetti dinner for 50-60 at the bottom of the spaghetti page. 5-6 times the amounts, uselarger amounts if they are heavy eaters, or if it is self serve.

For any items not included, use the plan for 100 page for quantities.