Keep Ellen Cooking!
Support New Pages!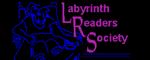 ELLEN'S KITCHEN
church banquet for 200

Katey
03/08/11
I am hosting a mother daughter banquet for @200 at my church. The menu is: Beef tips over rice or chicken and dressing with corn, green beans, steamed carrots, peas, mashed potatoes, macaroni n cheese, 'california' vegetable medley and rolls. It will be buffet style. All women and children. Can you please help me with amounts?
ellen
03/08/11
This is a toughie because of the beef chicken and all women. Usually, you want to plan 5 ounces ready to eat beef (for beef tips, that is 2 pounds raw per 7 people, PLUS 1 piece of chicken per person (8-9 pieces per chicken.) You want 1/4 cup chicken gravy per person.

With four veggies, 18-20 pounds of each.

With potatoes, stuffing, macaroni AND rice, yikes. For a women and kids meal, that is a lot of starches.
I would skip the potatoes entirely.
Try 12 pounds dry rice, 12 pounds dry pasta, and 3 1/2 gallons stuffing.

I would add fruit trays instead of salad.

Katey
03/09/11
Thanks for the help, and I think I will skip the potatoes. I guess I had forgotten to consider that both of my entres include a starch. (beef tips n gravy over rice and chicken n dressing w/gravy) The green beans were actually going to be canned, like the 100 oz cans from SamsClub. How many of those would you recommend? And it's actually 5 veggies with the vegetable medley. But actually the medley has carrots in it so I may omit that and go with just steamed broccoli in its place.
Katey
03/09/11
Oh... and do you have a 'simple' dressing recipe? I don't want to use the packaged dressing. It's not as good as homemade and definitely not cost effective!
ellen
03/09/11
The Southern dressing recipe in big pots is very very tasty.