Keep Ellen Cooking!
Support New Pages!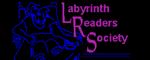 ELLEN'S KITCHEN
Wrinkled kidney beans after quick boil -- OK?

Denise
03/04/11
The package of red kidney beans were smooth (as usual), but after a rapid boil for 2 mins, they are all very wrinkled. Are they OK to use? Never remember them doing this with the quick boil (vs. overnite soak) method.

Help!

Thanks.

ellen
03/05/11
Yes, safe. Just older.