Keep Ellen Cooking!
Support New Pages!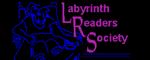 ELLEN'S KITCHEN
Boy Scout Event

Boy Scout mom
02/22/11
Need to feed 76 adults and 45 kids
Baked Chicken
Green Beans
Salad
Rolls

Tight budget so we don't want to cook in excess but we don't want people to leave hungry either.

ellen
02/22/11
If these are younger scouts, count as 110. If they are teena, count as adults. Use the plan for 100 list.