Keep Ellen Cooking!
Support New Pages!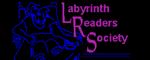 ELLEN'S KITCHEN
how far ahead can i cook it..

christine
02/20/11
it's february........and I was asked to make cabbage rolls for a June reception -200. How far ahead can I make and freeze them?

thank you!

ellen
02/22/11
Tightly wrap in foil before plastic wrapping. You can start 3-4 months ahead.