Keep Ellen Cooking!
Support New Pages!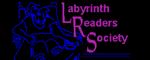 ELLEN'S KITCHEN
breads/spreads for 50

Suzanne
02/17/11
Baby shower for 50 ppl, 7 are men. Lunch menu is: sides of salmon, chicken salad, shredded veg salad, jello salad, pasta salad, veg platter. I'm supposed to bring "breads & spreads" - Making hummus, an herbed goat cheese spread & an olive-artichoke tapenade. Serving flat bread cut into wedges, toasted baguette sliced & crackers. How much do I make (just the bread/crackers/spreads)? Thanks so much!!!
ellen
02/22/11
I would do 6 loaves of artisan breads (8 pounds) and 4 pounds of spreads, or 1/4 cup per person of dips.