Keep Ellen Cooking!
Support New Pages!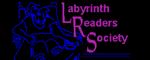 ELLEN'S KITCHEN
grilling hamburgers

Denise P. Moore
02/15/11
I will be grilling burgers at different street fairs. How many burgers would I need for a street fair (fairly large) for a 8 hour peiod?
I would rather run out and take more burgers that I can sell? Any advise would be appreciated, thanks!
ellen
02/19/11
I have no idea. Not enough info; consult local vendors.