Keep Ellen Cooking!
Support New Pages!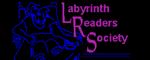 ELLEN'S KITCHEN
Wedding Reception

Dana
02/09/11
We are doing our own food for our wedding reception. 150 people including kids. The menu is shrimp mold, meatballs and sausages, roast, sandwhiches, chicken drummettes, jambalaya, veggie tray and fruit and cheese tray.
Advice on how much to do of each please.
ellen
02/10/11
Dana, this is a slightly scrambled menu. Is this over a mealtime? Is it buffet service? Are you going to do a nibble table and punch (I recommend) for the wait of about an hour after the ceremony, while pictures are done? What kind of sandwiches, and why, with this much other food?

Write back.