Keep Ellen Cooking!
Support New Pages!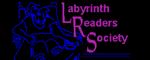 ELLEN'S KITCHEN
Do not heat frozen tv dinners in toaster oven

DANITA KAY BANNING
02/05/11
why is it not recommended to heat frozen t.v. dinners in toaster oven?

what is the correct website to ask questions if this is not the right site?

thanks

ellen
02/05/11
Most of these are small, have heating elements very close to the tray, and as they cycle on and off can cause the food itself to catch fire. Not good.