Keep Ellen Cooking!
Support New Pages!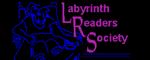 ELLEN'S KITCHEN
Stove to do canning on

Debbie
02/03/11
This summer I will be doing more canning. I have a smooth surface stove. I would like to get something to do my canning on so I'm not using my regular stove as much. (The big cooker scratches it a little) What is out there that is a good and reliable item to can on?
ellen
02/03/11
A good quality large burner hot plate is an option.