Keep Ellen Cooking!
Support New Pages!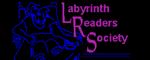 ELLEN'S KITCHEN
bruch for 150

rose
01/27/11
i am catering a bruch for 150 people, including fried eggs, pancakes, frech toast, bacon, ham and suasage, muffins biscuits, coffe cakes, etc. can you give me some amounts of each item needed. forgot also preparing home fried potatoes
ellen
01/27/11
This is a very labor intensive menu. With this menu for this many people, you will need at least 4 cooks plus the serving staff. If I were pitching it, I would offer scrambled eggs, a French toast casserole/ strata and a cheesy potato casserole rather than home fries- hold better than home fries, which you can't do per order for this size group. What is your situation.

As far as amounts, beging by looking at the festive family brunch for 100 article. Then see what you can negotiate about the menu and write back.