Keep Ellen Cooking!
Support New Pages!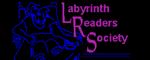 ELLEN'S KITCHEN
old poeples late christmas dinner..

phipps
01/26/11
HOW MUCH roast potoes brussles carrots parsnips will i need.......for 76 poeple....many thanks...
ellen
01/26/11
25 pounds potatoes, 12-15 brussel sprouts, 10 parsnips, 12 carrots, and you will have some left. I would cal it an early Valentines Day dinner, or a Winter Feast, though...