Keep Ellen Cooking!
Support New Pages!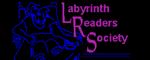 ELLEN'S KITCHEN
Fajita's for 300 people

Deb
01/25/11
I need to know how many pds of bell peppers and onions to grill for 120 lbs of fajitas.
ellen
01/26/11
Posted 2 times. Equal weight combined of onions and peppers, about 1/2 and 1/2 Will feed 300 easily.