Keep Ellen Cooking!
Support New Pages!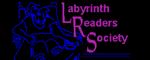 ELLEN'S KITCHEN
Church Funeral Luncheon (No charge) for 75

Pat
01/18/11
Need to know how much ham,turkey & cheese for sandwiches. How much salad mix.How many bags of frozen meatballs and sauce. How many pans of mac & cheese, scalloped potatoes,baked beans, etc.
ellen
01/18/11
You use the plan for 100 for the sides, and use 3/4 the amount for 100 for the sandwiches. total about 8 gallons of sides.